Archive for SORAC 2010
You are browsing the archives of SORAC 2010.
SORAC 2010 International Conference Conflict and Conflict Resolution in Africa: History, Myths and Realities Montclair State University   October 7, 8 & 9, 2010   Conference Program   Keynote Address  Conflict Resolution in Africa: Perspectives for Peace Making and Peace Building in the Democratic Republic of the Congo Dr. André M. Kapanga (Former) Ambassador of the Democratic Republic […]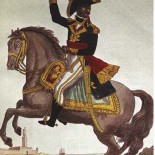 October 7, 8 and 9, 2010, Montclair State University. Looking at Africa today, it appears as though the continent has become, in the minds of many around the world, synonymous with all that is wrong with humanity. Genocides, wars, tribal strife, disease and humanitarian disasters seem to have taken, therein and in the minds of many outsiders, a coloration that has reinforced the multifarious stereotypes about Africa as a continent of chaos and misery. Numerous questions do indeed come to mind when looking at the issue of conflict in Africa, namely: What is conflict and how do Africans define, describe and/or understand conflict? What are the causes of conflict in present-day Africa, and what were these causes in pre-Muslim and pre-Christian Africa? How have Africans dealt with conflicts in their pre-Muslim and pre-Christian past, and how have they dealt with them in their Muslim and Christian present? What does/did conflict resolution mean in the African context? Are/were there any principles of conflict resolution in African cultural ethos? Have any such principles been successfully implemented at some point in the past or present of Africa? Is/was there a philosophy of conflict and conflict resolution in African culture(s)? How does/did it manifest itself? Are present-day conflicts on the continent due to an inherent flaw in African culture(s) or have there been too many simplifications in past and present understandings of conflict in Africa? The questions are too many to list here, and the issues vast. In order to begin an intellectual discussion of these complex issues, SORAC calls for papers that would explore the themes of conflict and conflict resolution in Africa from a variety of perspectives (historical, literary, political, etc.) and disciplines (humanities, social sciences, etc.).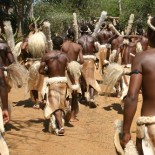 Proposal Submission Guidelines: Paper Proposals for SORAC 2010 are due on or before August 30, 2010. Submit a 200-300 words abstract summarizing the content/theory/rationale of your presentation, and include your contact information and institutional affiliation with your abstract (address, title, university or institution, phone, fax, email, etc.). The Program Committee will not review incomplete proposals or late abstracts.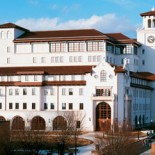 Montclair State University's 200-acre campus commands a hilltop in suburban Montclair. Broad lawns, flowers, trees, a natural stone amphitheater and buildings that date from the early years of the century to the most modern provide an attractive academic setting. The New York City skyline can be seen to the east. Just 14 miles away, New York offers all the cultural, social and artistic resources of one of the world's foremost cities.