Archive for Martin Bernal
You are browsing the archives of Martin Bernal.
SORAC 98 Internation conference details, including program description, schedule, accommodation, etc. The conference features papers in diverse interdisciplinary fields — such as political science, philosophy and religion, literature, anthropology, etc. October 22, 23 & 24, 1998 – Keynote Speaker: Professor Martin Bernal.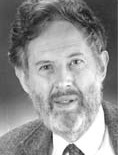 This page introduces Professor Martin Bernal, SORAC 98 Keynote Speaker to our audiences. For those who have not heard of Martin Bernal, note that he became one of the world's most acclaimed scholars following his publication of Black Athena in 1987 (Rutgers University Press, New Jersey, New Brunswick; since then, a second volume has been published, a third volume is expected).