Archive for Books
You are browsing the archives of Books.

Daniel M. Mengara, ed. Afrocentricity: Towards a New Understanding of the African Experience. Contribution by Molefi Kete Asante. Coming Soon: To be published by the University Press of America.
Afrocentrism or Afrocentricity as an intellectual movement has grown in strength and respectability in the past four decades mostly thanks to the unwavering efforts of such black scholars and activists as Cheikh Anta Diop, G.G. James, Molefi Asante, John Henrik Clarke, among others, as well as those of early Afrocentrists from the 19th century who spearheaded the movement in their bid to seek the ultimate liberation of black people, whatever such liberation meant for them. The various contributors to this volume will shed further light on the African experience as shared by Africans and peoples of African descent from antiquity to date.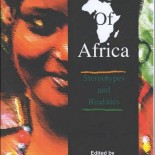 Daniel M. Mengara, ed. Images of Africa: Stereotypes and Realities. Trenton, NJ: Africa World Press, 2001.
Images of Africa: Stereotypes & Realities is a book that offers rare and exceptional insights into the historical and cultural processes through which the various perceptions of Africa since ancient times came to crystallize themselves in the form of negative images and stereotypes of Africa. Contributors to this impressive volume include Molefi Asante, who wrote the preface, and Martin Bernal, world-renowned author of Black Athena.